Our society is becoming more and more complex. Sexual addiction, alcohol dependency, and drugs are crippling men and women throughout our country. This is our reality.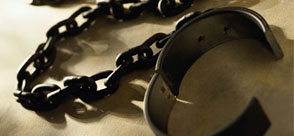 The Reformers Unanimous (RU) program is designed to help those struggling with hurts, habits, and hang-ups by showing people the loving power of Jesus Christ through a recovery process.
By attending RU meetings and applying the biblical principles that are shared weekly, you will grow spiritually and become free from addictions and compulsive or dysfunctional behaviors.
This freedom creates peace, serenity, joy, and most importantly, a stronger personal relationship with Jesus Christ and others. Join us this Friday night at 6:30 p.m. at Bay View Baptist Church to experience the joy of living free!
For more information, please contact Bay View at 309.698.2000. You can also learn more about Reformers Unanimous International by visiting their official website.