Everyone loves a clean, spacious, beautifully-equipped church nursery. Our nursery is all of that and more. It is one of our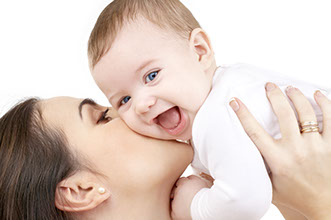 most complimented departments and Moms love it! To see it is to appreciate it.
From the moment you enter our nursery area, you will get a sense of a caring and loving environment which stems from our dedicated and trained nursery staff. Low teacher-to-child ratios are maintained to ensure attention to your child's needs.
From infants to three years of age, children are provided with toys and activities perfect for their stage of development. You will be amazed at how much your toddler will learn in the classes specifically designed for his or her age group. They will come home singing songs, quoting Bible verses, and sharing with you stories they have learned from God's Word.
Our nursery workers provide a clean and safe environment with a state of the art paging system, so parents can have peace of mind while they attend one of the adult Bible classes or one of the worship services.