Everywhere you turn at Bay View Baptist, you will see children. Reaching their tender hearts for God is our mission.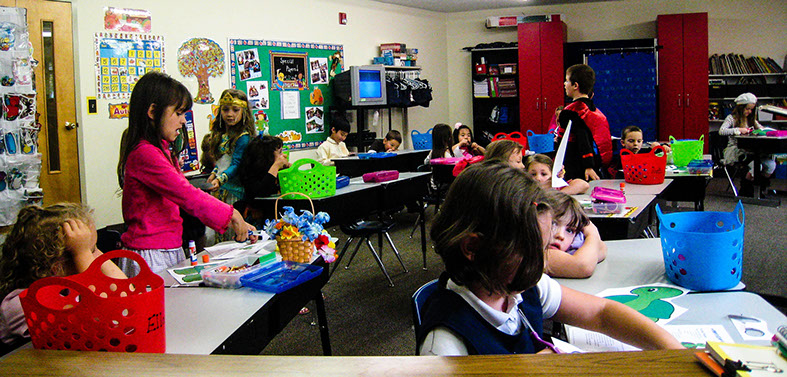 Sunday School
Age and gender specific classes have been developed to teach and train our children the Word of God. Our teachers are serious about having fun with kids and passionate about teaching the TRUTH.
They want the children in their class to see how God's Word fits into their lives, to learn how to talk to Him, and to build friendships that will last a lifetime.
Junior Choir
Our junior choir is open to those in the 1st-8th grade. It is an opportunity to teach our children biblical principles and character building traits through music. They will learn music theory, how to read music, and how to sing unto the Lord. Junior choir meets every Sunday at 4:45 p.m. and sings bi-monthly in our evening service.
The King's Kids Program was developed by our pastor over 30 years ago. It has grown and spread across the country and around the world. We currently have King's Kids Clubs in over 2,600 churches across the United States and in more than 100 countries. King's Kids is a great program for kids to grow in the Lord and have a great time at church!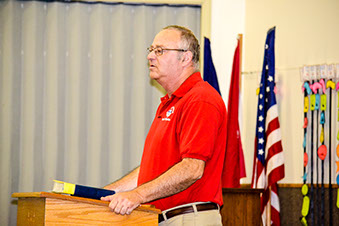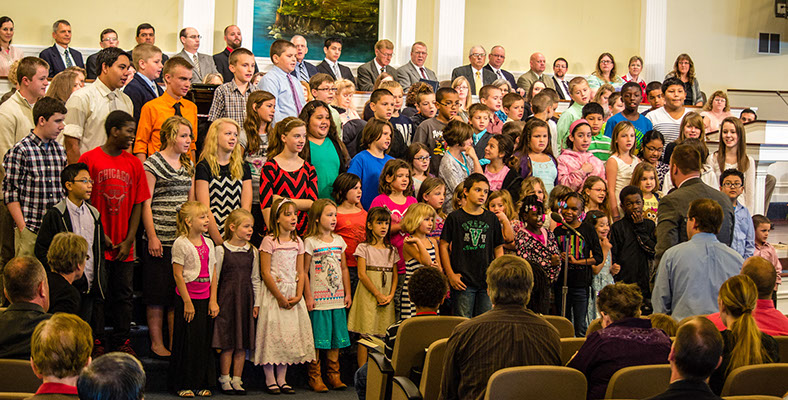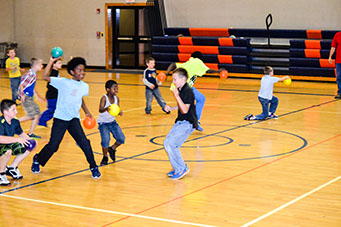 King's Kids
King's Kids Club meets every Wednesday night at 6:30 p.m. and is designed for kids in the 1st-6th grade. Similar to Power Club, the time is split up into three segments: a Preaching Time, Bible Memory Time and Game Time. King's Kids also focuses on changing lives through memorizing God's powerful Word. This curriculum is self-paced and consists of six books and three electives (Music, Missions, and Creation Science). Each level of accomplishment is tied to an award system which serves to keep kids motivated to continue memorizing. The amount of curriculum provided is enough to keep kids busy for six years. The kids earn prizes and ribbons for memorizing verses and are encouraged and strengthened through the preaching.
Power Club
Power Club is the name that we have given to our Sunday Morning Children's Church. It meets during the morning service at 10:00 a.m. and is for all kids in the 1st-6th grade. Power Club is a very unique, yet effective way of teaching and training young people. The Power Club director combines a Game Time, Bible Memory Time and Preaching Time in order to give the kids a fun, balanced environment. Our theme verse is Acts 1:8, "But ye shall receive power, after that the Holy Ghost is come upon you: and ye shall be witnesses unto me both in Jerusalem, and in all Judaea, and in Samaria, and unto the uttermost part of the earth." Our Bible Memory Time is based on the premise of Psalm 119:11, "Thy word have I hid in mine heart, that I might not sin against thee." In Power Club, kids have a great time going to church and learning about God!
Flyers Club
Flyers Club is for boys and girls ages 3 to 5 years old and meets every Wednesday night at 7 p.m. Flyers Club materials provide excellent elementary Christian principles to children, as well as offer them the opportunity to memorize God's Word. The Flyers Club program is divided into three levels (books).
The Feed My Lambs book will introduce your child to God's Word, and teach them about the love of God. The booklet uses simple memory verses containing five to seven words. This book contains 24 sections called goal cards. Each section contains an abbreviated verse and a story picture that kids can color.
The Flyers Express book utilizes a train theme. The train consists of seven cars, an engine, coal car, box car, tank car, hopper car, passenger car and finally a caboose. The challenge throughout the year is for each child to build his or her train by memorizing various goal cards. Each car consists of five goal card sections to memorize. There are 35 sections within this book.
The Flyers Kite book is based on a theme of kites! There is a total of eight kites that when complete, will piece together to form a giant kite in the shape of a butterfly. Each kite consists of five goal card sections to memorize. There are 40 sections within this book.